Thank You for Visiting the Dial91 Free Text Messaging Service
MESSAGE TO NEW DIAL91 CUSTOMERS!
To use our Free Text to India Mobile Service, it is required to have a registered account. This requirement is due to India Telecom Law, which was introduced in order to increase security and reduce SMS Messaging abuse. This requirement protects all parties.
Dial91 SMS Messaging is free of charge provided you have a Dial91 Account.
If you do not have a Dial91 Account yet, please purchase a $2, $5, $10, $15, $20, $30 PIN and you can then send as many free SMS messages, as you like. You can also use the same account to call India at our low rate per minute.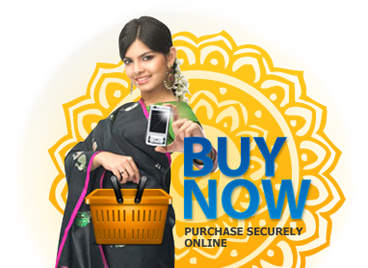 EXISTING DIAL91 CUSTOMERS!
Please log on to your Dial91 account, click on "Free SMS to Mobile" to send free SMS text messages.
We hope you enjoy our free SMS to India service. Text to India is a great way to save and keep in contact with friends and associates. And it is free to Text India as a Dial91 customer. Dial91 is working hard to provide all Non-Resident Indians and Indian Business Travelers with the lowest cost phone card to call India and Free SMS to India services. Dial91 serves India callers that require reliable, low cost India calling services for calling to India and anywhere else in the World for less. Our free text to India service is built on a reliable, redundant VoIP network that connects to all of the India based mobile carriers. Dial91 has its own 24-hour customer service staff in the U.S. and India so if you have any issues with our Free SMS to India text messaging service please let us know about it. As always, we are working to reduce your India call costs and to add useful new features such as our "Use Skype to access Dial91 Feature". The overall goal is providing you with the lowest cost calls to India and anywhere in the World. Dial91 offers a lowest cost India calling and standard calling card user options. We have such features as auto-recharge, manual recharge via IVR and web and even some advanced features to make your lowest cost India Call Card experience convenient and economical. Dial91.com is the smart choice for making all your India call card calls. We strive to provide a feature rich, high quality and lowest cost India calling card, free text to India and soon the Dial91 two way SMS to India service.

DIAL91.com specializes in the lowest cost India Calling Card Services and provides the lowest cost India calling cards and PINS. Dial91 is the preferred India Call Card Service to call India! And now – free text to India also.
There are many other Calling India Card providers specializing in providing cheap India calling services and phone cards. Only Dial91 has the intense focus of India calling services combined with all of the powerful, user-friendly features, quality and honest billing. And now, you can text to India on your mobile phone. Dial91 is the business callers choice to call India clearly, cheaply and with an honest bill. Dial91 is your cheap India calling card provider. Please use a Dial91 PIN anytime you need a calling card to call India or to send a Free SMS to India! The wise choice!